RPLIDAR A1 is a low cost 360 degree 2D laser scanner (LIDAR) solution developed by SLAMTEC. The system can perform 360 degree scan within 12-meter range.The produced 2D point cloud data can be used in mapping, localization and object/environment modeling.
RPLIDAR A1's scanning frequency reached 5.5hz when sampling 1450 points each round. And it can be configured up to 10hz① maximum.
RPLIDAR A1 is basically a laser triangulation measurement system. It can work excellent in all kinds of indoor environment and outdoor environment without direct sunlight exposure.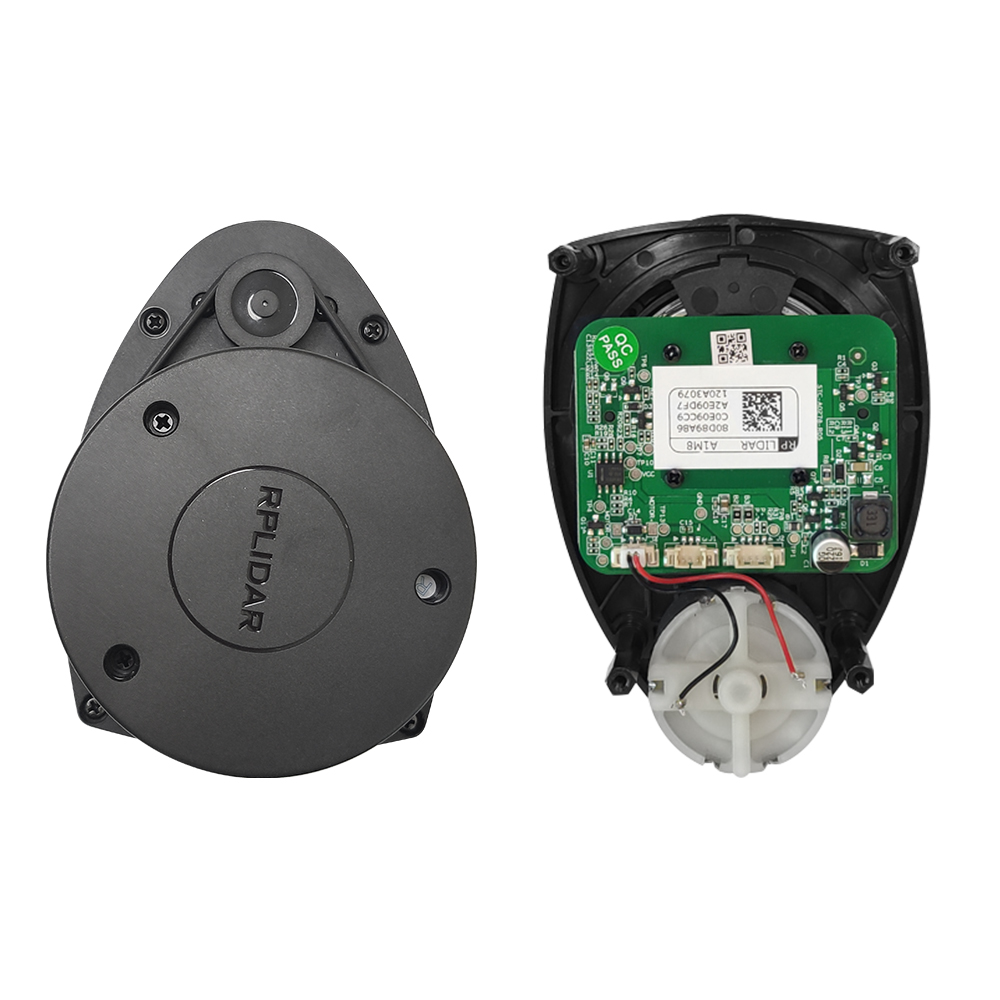 Range Radius: 12 meters; Power Supply: 5V; The size of scews fit into the mounting holes on the bottom of Lidar will be M2.5.
360 Degree Omnidirectional Laser Range Scanning Configurable Scan Rate from 2-10Hz; Plug and Play
8000 Times Sample Rate, the Highest in the Current Economical LIDAR industry
OPTMAG Original Design, prolong the life-span, Ideal for Robot Navigation and Localization
中文资料:A1M8
¶ SDK and Firmware
Download
Tool
GitHub Repository
ROS Package
RPLIDAR SDK is required to use this package
ROS
ROS2
Web:https://www.youyeetoo.com/
Forum:https://forum.youyeetoo.com/
amazon: https://www.amazon.com/youyeetoo
blog: https://youyeetoo.com/blog/
[cn web]:https://youyeetoo.cn/
aliexpress:https://smartfire.aliexpress.com/store/1100924668
email:support@youyeetoo.com