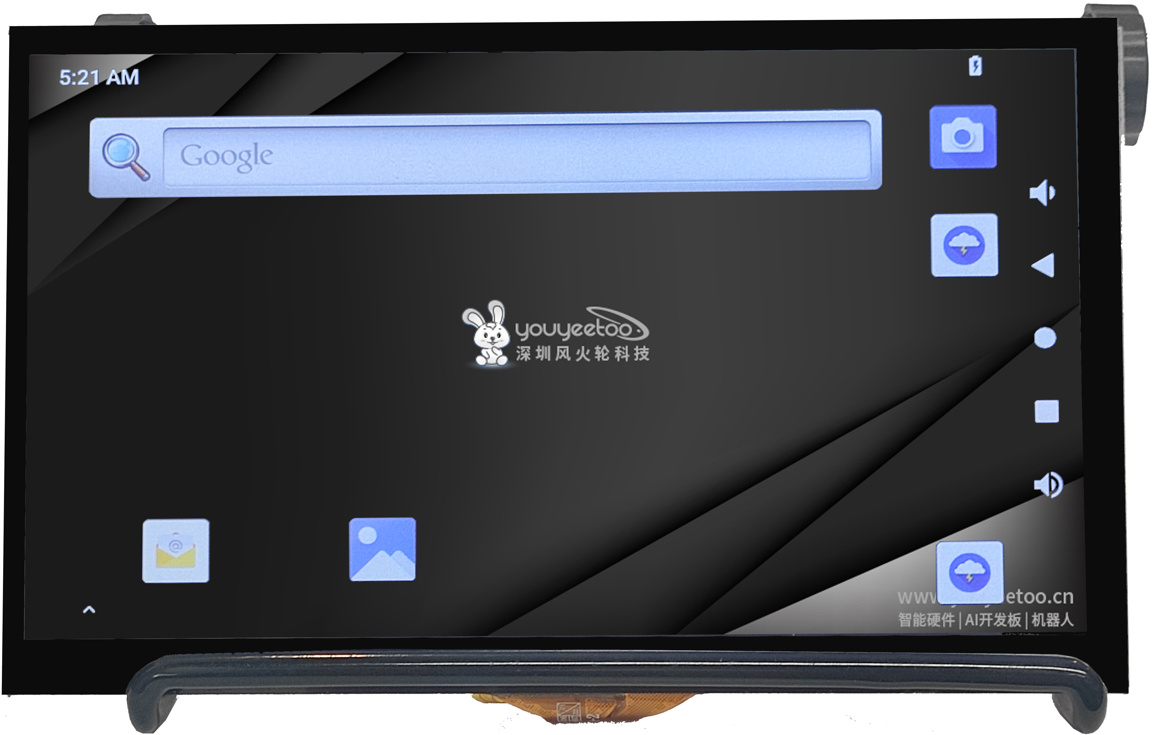 YYT-MIPI7LCD2203 is a '5 point capacitive touch', '7 inch' color TFT-LCD module. The module consists of the following parts, a TFT LCD panel, a drive circuit, a 5-point capacitive touch and a backlight.
The five-point capacitive touch has 26 drive channels and 14 induction channels, 'able to meet the requirements of higher touch accuracy'. 'Can simultaneously recognize the real-time accurate position of 5 touch points',
'moving track' and 'touch area'. And according to the master demand, read the touch information of the corresponding points.
Select one of the following firmware to download and burn.
YY3568-Android11-wifi-dsi0-2023-1-16.img
YY3568-Android11-wifi-dsi1-2023-1-16.img
YY3568-Android11-sata-dsi0-2023-1-16.img
YY3568-Android11-sata-dsi1-2023-1-16.img
Please refer to burning
Note: YY3568 provides two DSI interfaces. YYT-MIPI7LCD2203 can be connected to either DSI0 or DSI1,But don't connect to CSI next to DSI0, or YYT-MIPI7LCD2203 screen will burn。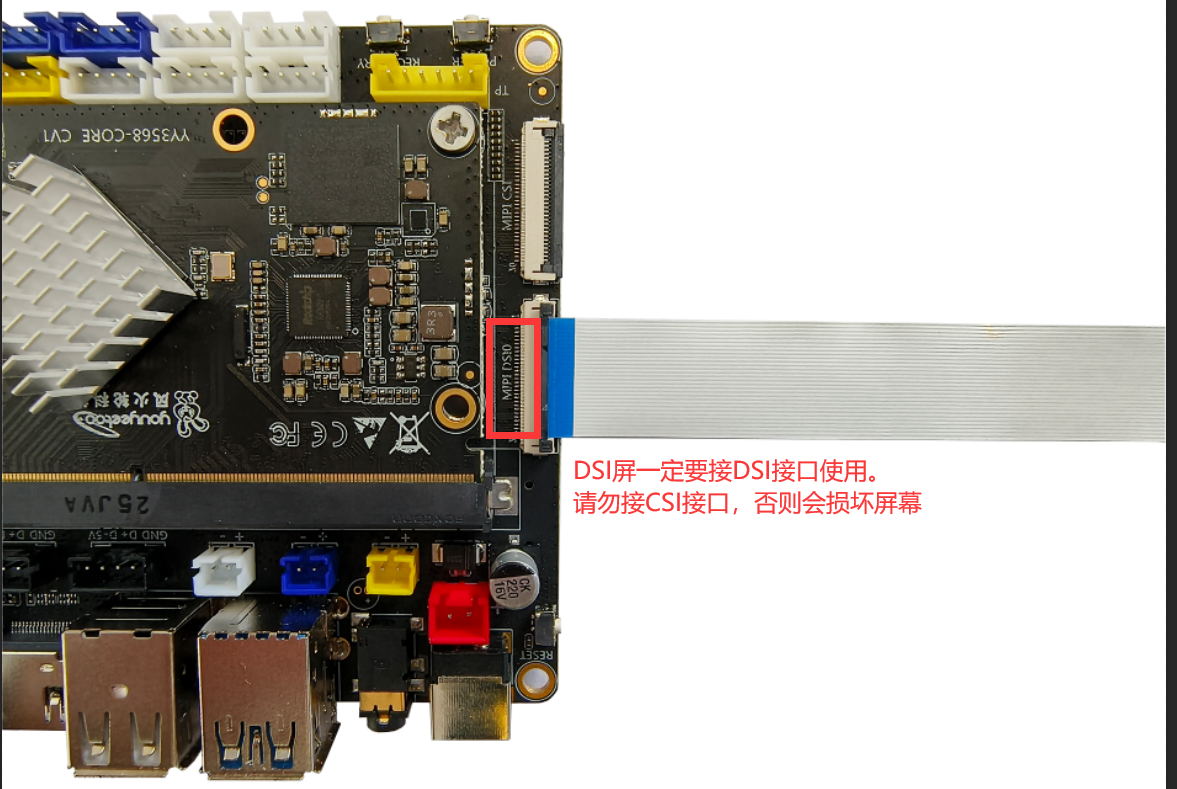 ¶ Power on and power on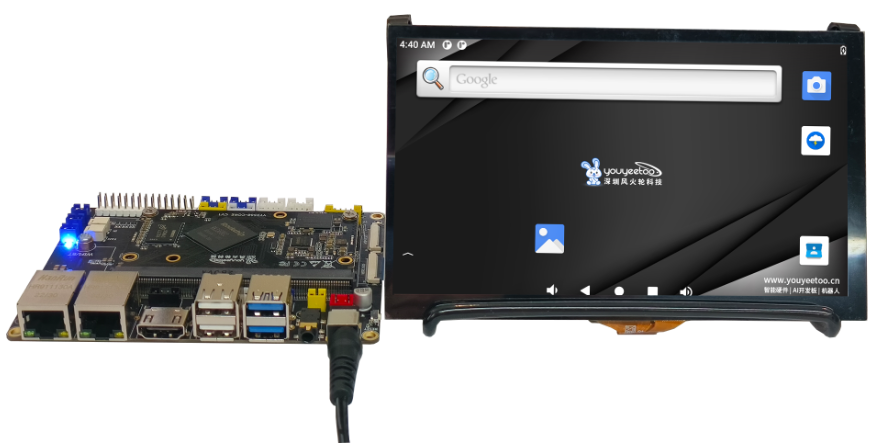 Android System source code
Debian System source code
Download source code
Extract the source code
cat YY3568-Android11.tar.gz0* > YY3568-Android11.tar.gz
tar -xzvf YY3568-Android11.tar.gz

configuration
cd YY3568-Android11
vim kernel/arch/arm64/boot/dts/rockchip/rk3568-evb1-ddr4-v10.dts

# find #define DISPLAY_SWITCH 0    /* 0:DSI0 1:DSI1 2:EDP*/ This row
# Change according to your needs #define DISPLAY_SWITCH 0 或 #define DISPLAY_SWITCH 1

compile
source build/envsetup.sh
lunch YY3568-userdebug
./build.sh -UKAu