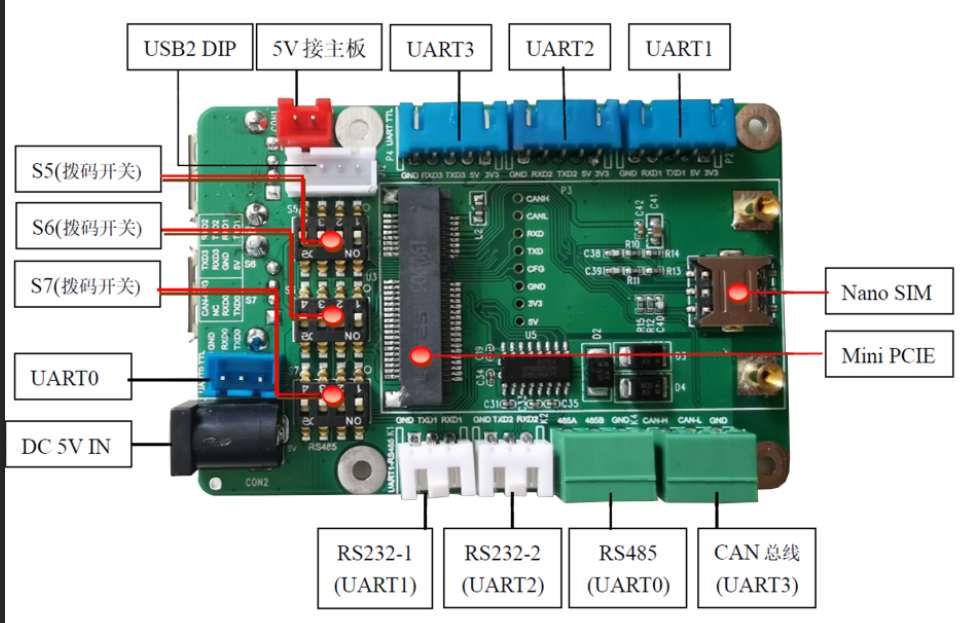 4 * UART TTL serial port, which can be connected to various sensors.
2 * RS232 serial port (multiplexing 2 * UART)
1 * RS485 lightning protection level: IEC61000 45.4 standard. (Multiplex 1 * UART)
1 * channel CAN bus, support 2.0A and 2.0B specifications. Optional (multiplexing 1 * UART)
MiniPCIE interface 4G module (EC20/EC25 ...).
Support 5.5*2.1 round-head power cables to supply power to the entire system (including the motherboard), avoiding the Micro USB power supply pit.
Provide three major system drivers of windows/android/linux.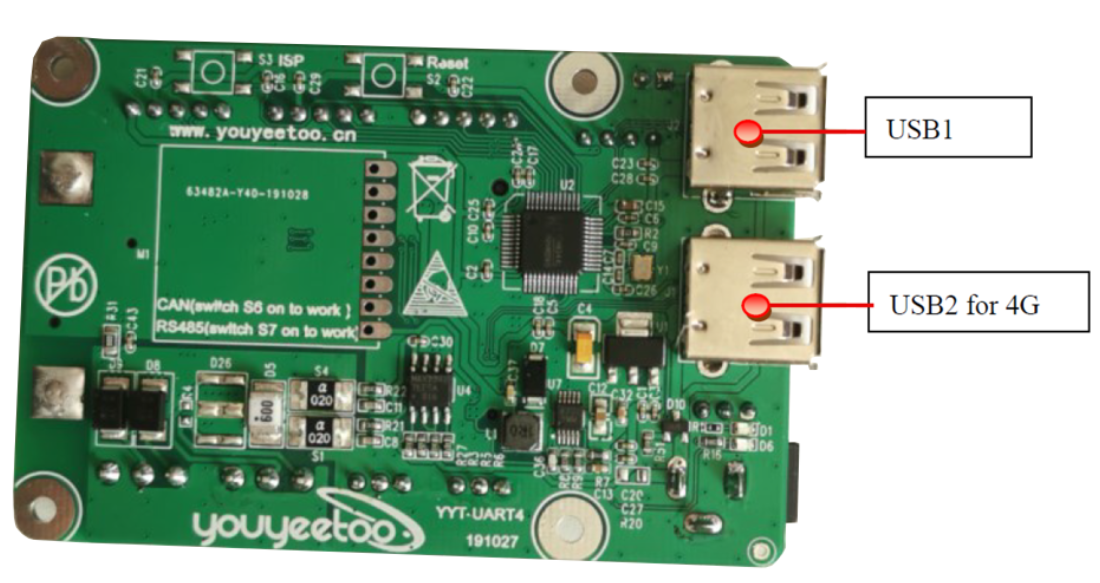 USB1: It is used to expand UART, RS232 RS485, and CAN interfaces, all of which must be connected to this port.
USB2: To use the 4G module, you must plug in this USB port.